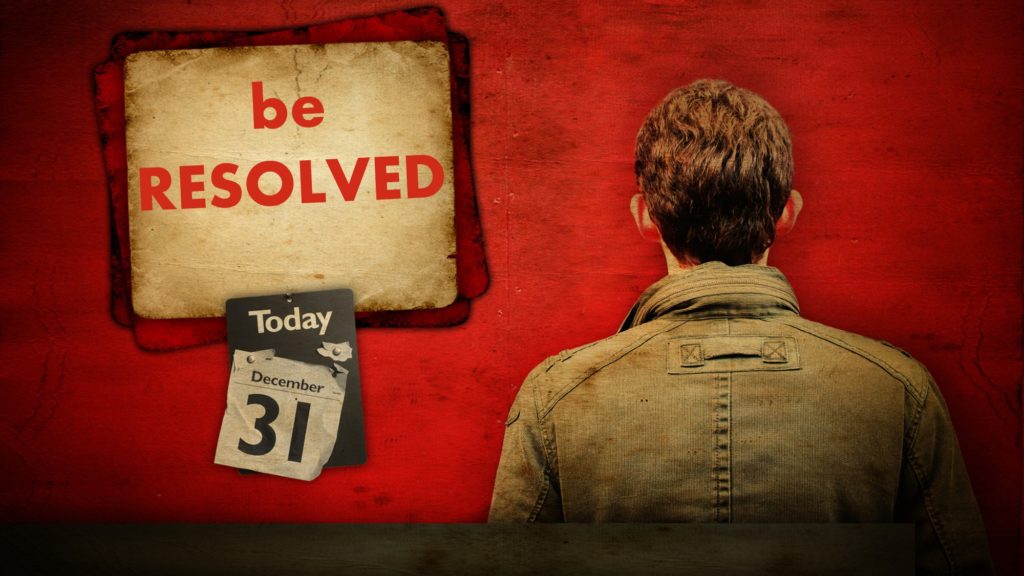 Fall without Failing
Let's face it. It doesn't matter what you resolve or how committed you are to the resolution, sometime you are going to fall. Stumbles and setbacks happen. It is what you do next that really matters. Will you fall into failure or will you fall forward?
If you want to fall forward and continue on with your resolution and commitment even after a fall, you have to follow our third Be RESOLVED principle: Strategize around your setbacks.
Month 2: How are You Doing?
Sorry for the break. Excessive workload, teeming extra curriculars, travel schedule, and a back injury kept me from blogging the past couple of weeks.
That may be for the best, because it may be right about this point you need today's post about how to deal with stumbles and setbacks. However, if you haven't seen any of these posts on making your resolutions stick, go back to the beginning and read them all by clicking here.
Don't Be Like Joshua
I know. That is a shocking statement isn't it. Normally, I would tell you to dare to stand like Joshua. But there were a couple of instances where Joshua faced setbacks. One in particular where he started to face that setback all wrong and God had to call him on it.
In Joshua 6, God used Joshua and Israel to defeat Jericho. However, as it was the first and God wants what is first, the Israelites were not to keep any of the plunder but were to devote it all to God by destroying every bit of it. They were to kill all of God's enemies in the city, destroy all of the loot, and burn the city. They weren't to keep any of it. However, Achan coveted and took some of the devoted things for himself.
When Israel turned to the next city in their conquest, Ai, Joshua was certain the victory would be just as easy. He sent spies as God had him do before. However, he didn't ask God about the potential success. He just assumed. He and Israel sent a small number against Ai, but were soundly defeated, losing 36 men in the battle.
That is when Joshua started to sound like the wilderness wandering Israelites all over again.
Alas, O Lord God, why have you brought this people over the Jordan at all, to give us into the hands of the Amorites, to destroy us? Would that we had been content to dwell beyond the Jordan! O Lord, what can I say, when Israel has turned their backs before their enemies! For the Canaanites and all the inhabitants of the land will hear of it and will surround us and cut off our name from the earth. And what will you do for your great name?"
In this moment, Joshua was about to allow Israel's setback turn into failure. He was about to be satisfied with where they had been. He was about to be willing to simply turn tail and run back to the other side of the Jordan, leaving the conquest unfinished for a second generation in a row.
But God called him up short.
Get up! Why have you fallen on your face? Israel has sinned; they have transgressed my covenant that I commanded them; they have taken some of the devoted things; they have stolen and lied and put them among their own belongings. Therefore the people of Israel cannot stand before their enemies…"
In other words…
Joshua, what are you doing down there on your face? This is ridiculous. Why would you think I would lead you to failure? Get up. Figure out the hole in your strategy, fix it, and get back to conquesting. (I'll give you a hint, since I'm not the problem, somebody among your army must have forsaken the plan.)
Strategize around Your Setback
Here was the point. Something had gone wrong with the plan. Joshua needed to figure out what it was, deal with that, and then get back to the battle at hand.
When we fall, our natural reaction is to throw up our hands, decide we knew we could never make it, claim we should have been satisfied with where we were, and wonder why we ever tried to make a change. Sometimes we even go as far as Joshua did to wonder why God even let us get started on this. Perhaps it is His fault we failed.
When we stumble, it doesn't mean we are a bad person. It doesn't mean the cause is lost. It doesn't mean God has abandoned us and there is no hope. It simply means our plan wasn't perfect. Or we didn't keep the plan well. In either event, when we fall, we don't need to attack God or ourselves. Instead, we need to attack our plan.
Figure out when, where, and why the fall happened. Consider how your plan was prepared to deal with that situation. Discover that probably your plan had a gap in that situation. Plug the gap. Plan for that situation in the future. Establish a strategy for the defeating situation when it comes up again. Strategize around your setback.
Then get back to the fight.
People, Places, and Things
What you will likely discover is your plan wasn't prepared to deal with some of the old people, places, and things that led you into your sin or lack of discipline before you made your resolution. Now you have an idea of which people, places, and things provide a hindrance for you.
Strategize around your setback how you are going to neutralize these hindrances. With people, you may need to have a heart-changing conversation so your friend can go from being an accomplice to an ally (more on that in a later post). Or you may have to distance yourself from your friend (accomplice). With places, you may have to set up cues to change your thinking when you are in those places. You may have to change the layout of your places (more on that in a later post). Or you may have to avoid the place entirely. With things, you may need to learn some new skills, find some new tools, and get rid of some things that lead you to your sin.
In any event, figure out what your plan missed about those people, places, and things and get your strategy back up to par. Then get back to the fight.
Remember, don't attack your person, attack your plan. Strategize around your setback.
Principle #3: Strategize Around Your Setbacks
Come back next Monday for principle #4:Oserve the End
---
Photo adapted from Graceway Media